<!- Border Content ->

<!- End Border Content ->
<!- Page Content ->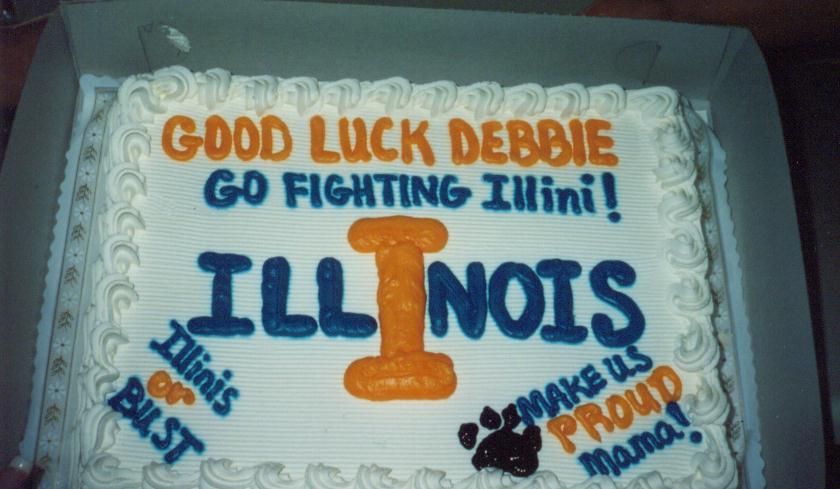 Earlier this year the tight knit group of Am Staffers in Southern California were pleased to hear that Debbie Jackson had been accepted to vet school in Illinois. The only drawback to this was that she would be gone from the area for the next four years and we would miss her competitiveness and often spirited conversation at the shows. Some of us got together and decided to give her a sendoff to be remembered. Good luck Debbie and we'll all see you at the 2000 National.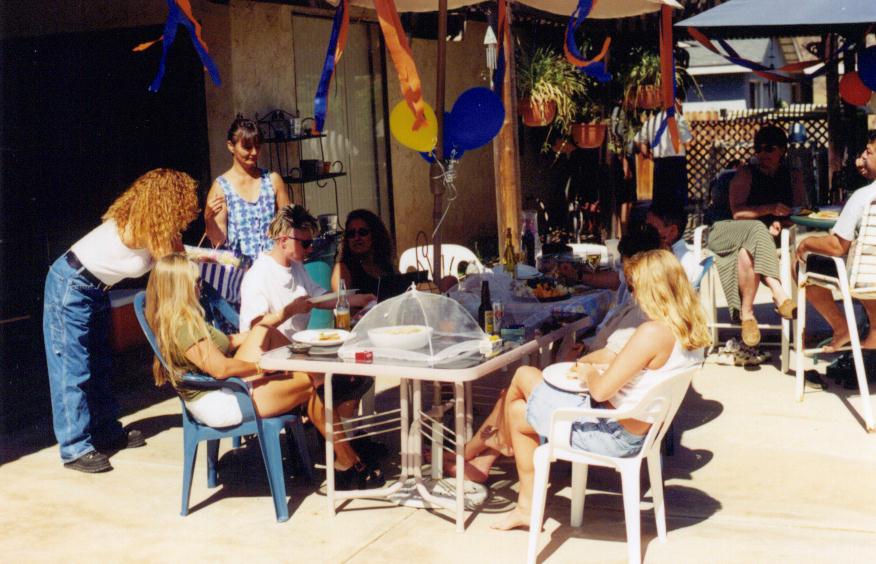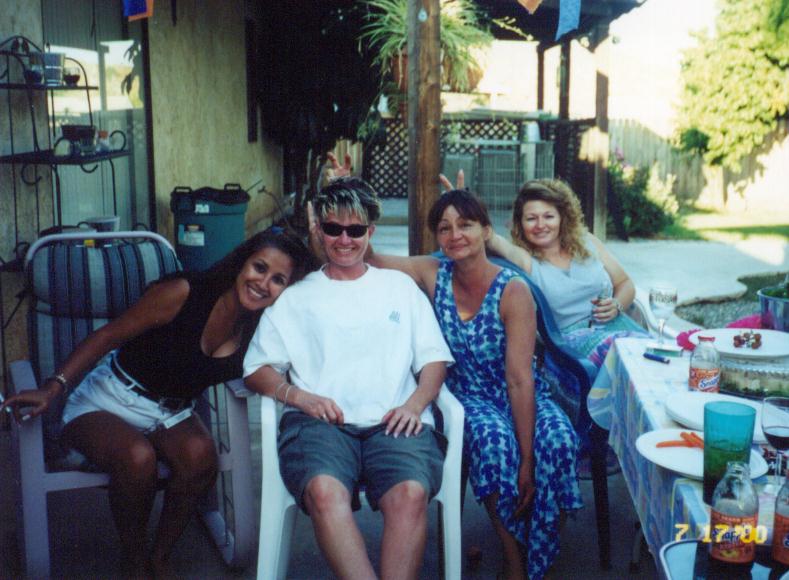 Lydia, Debbie, Frances,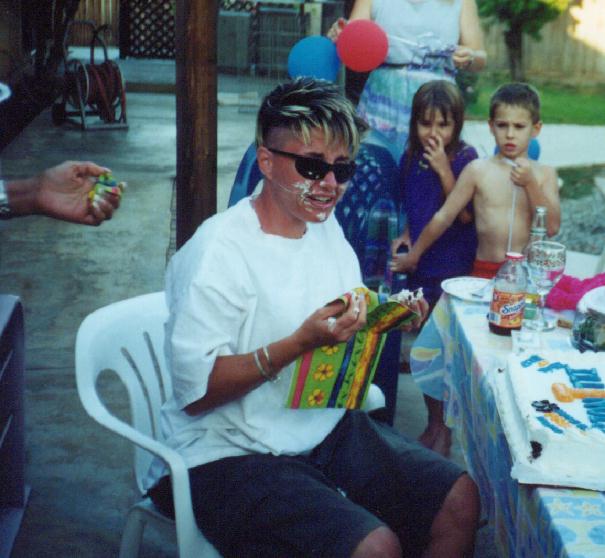 See You Soon, Debbie



"In August Greg and several of our dog friends organized a suprise birthday party for Frances. Needless to say, a good time was had by all."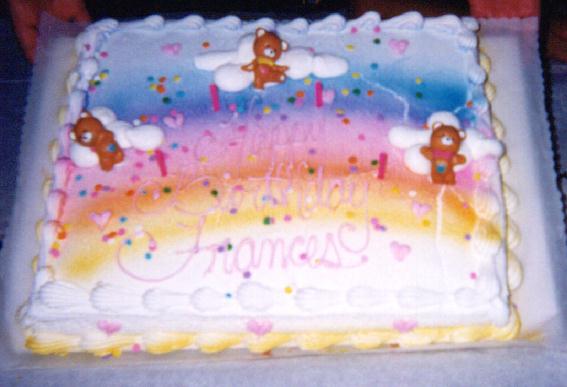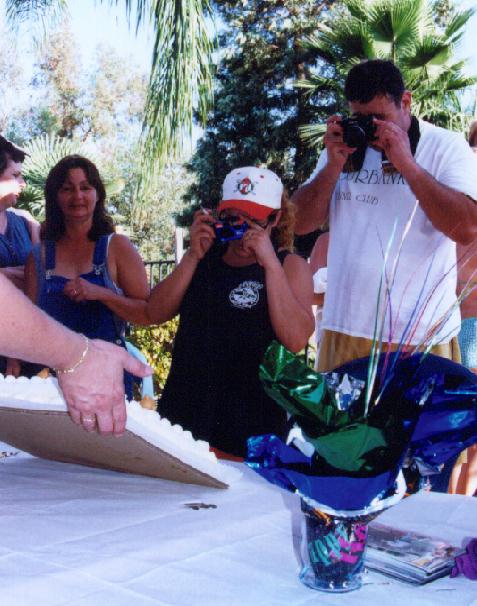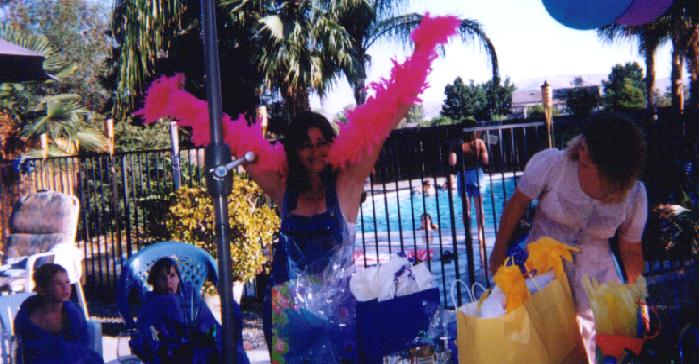 "Having a REAL good time"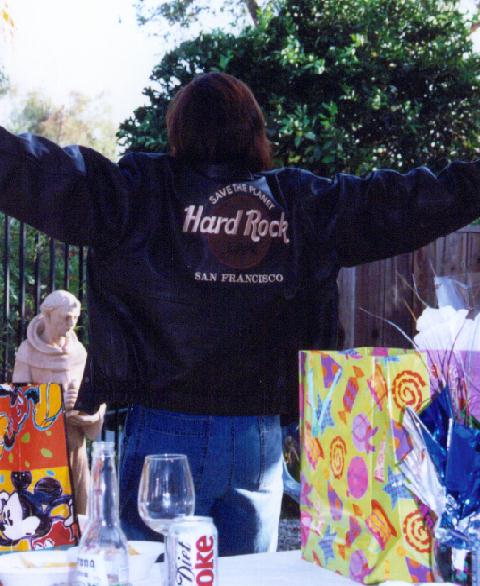 "The day before the party, Greg and his daughter Eve flew up to the bay area to see Greg's mother. While up there they went to the Hardrock Cafe in San Francisco and got Frances' gift."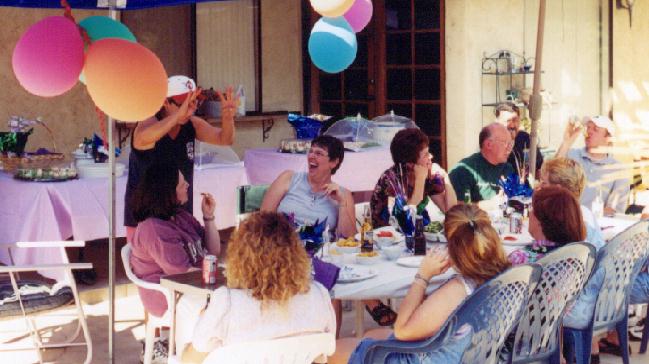 "Sonia Entertaining The Partygoers"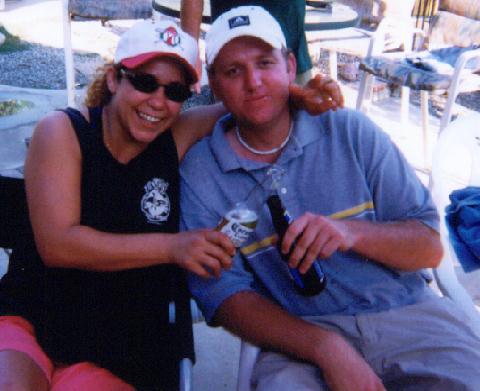 "Sonia Velarde & Clint Hairston"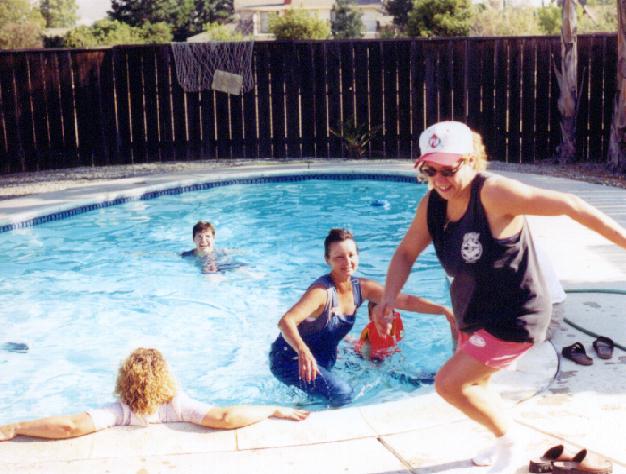 "Sonia has just thrown Frances into the pool and is beating a hasty retreat!"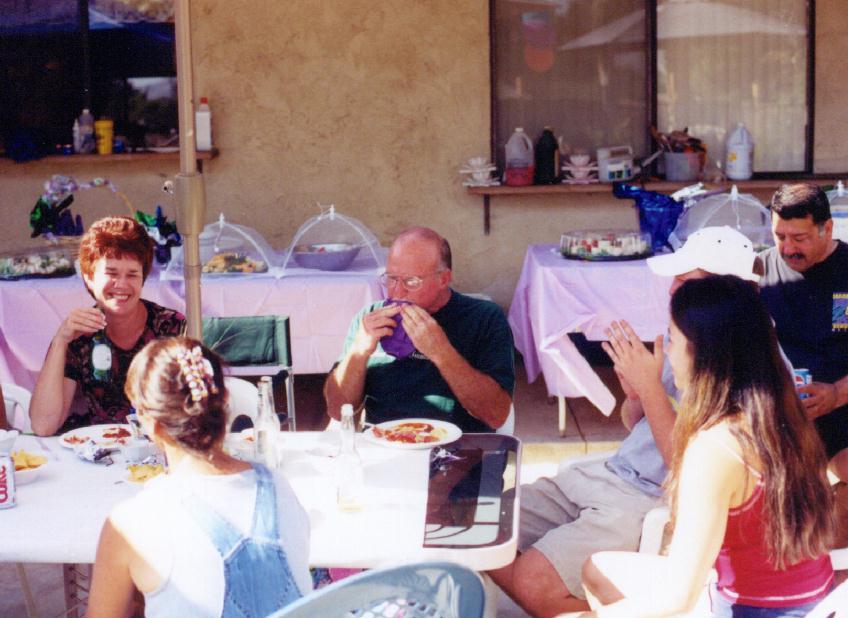 "Monica Davi, Frances, Mike Davi, Clint, Greg's daughter Eve, Ben Herrera"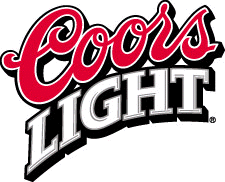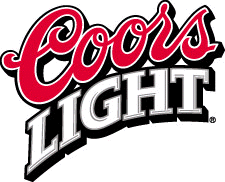 <!- End Page Content ->